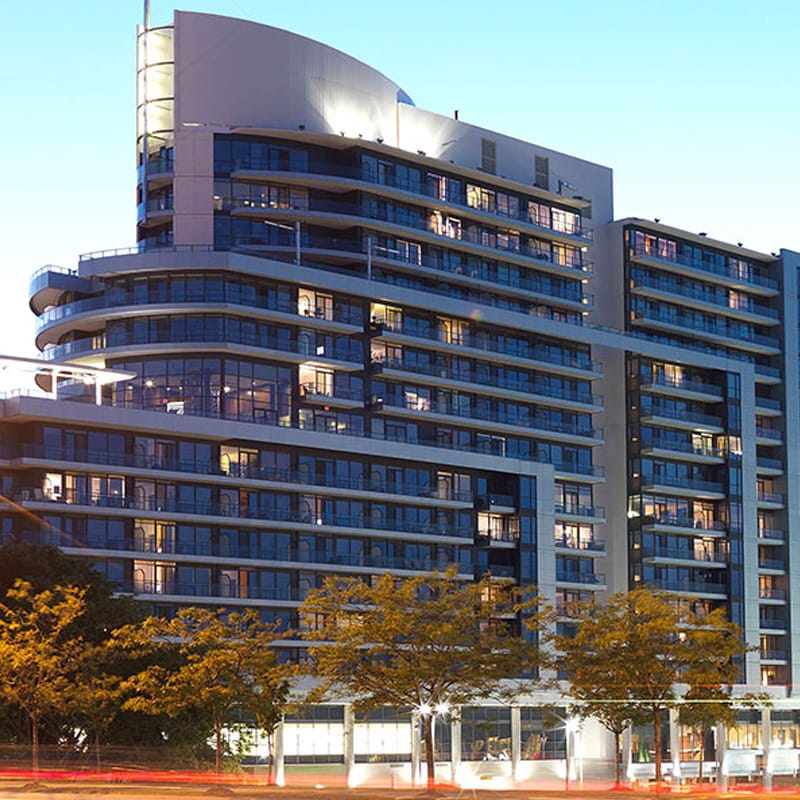 1 Bedroom

1 Bathroom

643 Sq.Ft.
Nearest Intersection:

Bayview Avenue & Sheppard Avenue
Arc Condominiums is just minutes from the upscale Bayview Village Shopping Centre and steps from the Bayview Subway Station and Highways 401, 404 and the DVP. Residents of Arc Condominiums are sure to enjoy the exceptional suite designs and unsurpassed amenities that make Arc one of the most unique places to call home. Learn more
Why Choose Daniels Gateway Rental Communities
Comfort
Each rental comes complete with air conditioning, five appliances and a generous level of standard features. Plus Daniels is happy to offer our award-winning service and quick response to repairs, if and when necessary.
Community
Daniels looks beyond the bricks and mortar to include social, cultural and economic amenities that create a unique sense of place and a feeling of belonging.